Bio - Press
The life of Daniele Afferni (b. 1965) is one of art and comics.
After graduating from the "Scuola Superiore di Arti Applicate del Castello Sforzesco di Milano" art institute, he applied his visual skills in both the adv market – working for the renowned Armando Testa agency – and fine arts. Afferni's early oil paintings and illustrations already feature weird creatures framed in boldly unreal perspectives.
In 1995, Afferni and two associates founded ASC studios – still active as top-class suppliers of pre-production visuals and concept art.
Meanwhile, Afferni's fine art feats led to exhibitions in London, Berlin, Milan and New York.
Afferni is an old-time comics lover. He was introduced to the Avalanche storymakers collective by illustrator/comic artist Christian Dellavedova in 2015 – and started producing his own sequential pages shortly after. Among others, "Batman Nero"– an experimental take on Batman written by Dellavedova – and "Esumazione" – a gothic one-shot written by Marcello Bondi and published on issue 32 of Aces Weekly, the comic magazine founded and edited by David Lloyd (co-author of V for Vendetta).
Afferni's style – suggestive, energetic and oh-so-westerly – grabbed the attention of the Japanese game design studio Bushiroad in 2016, as they hired him to illustrate the official Dragoborne tie-in comic.
In 2019, Afferni starts to collaborate with Heavy Metal Magazine, winning an award (A.I .Annual 2020, Comics Category, Bronze Medal) for a short story included in "Megadeth: Death By Design", published by Heavy Metal Magazine in partnership with Megadeth.
Daniele Afferni is currently working professionally in both advertising and comics.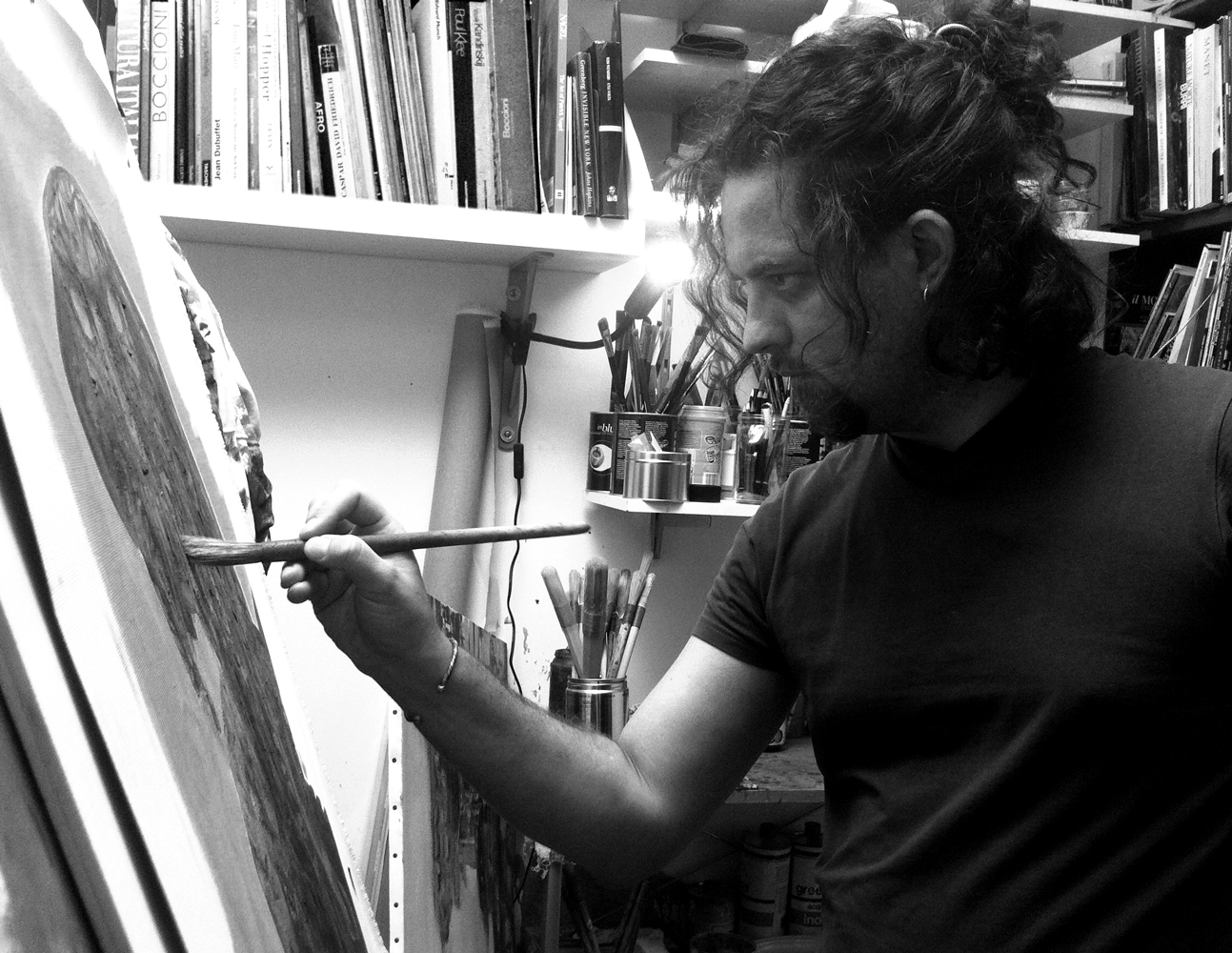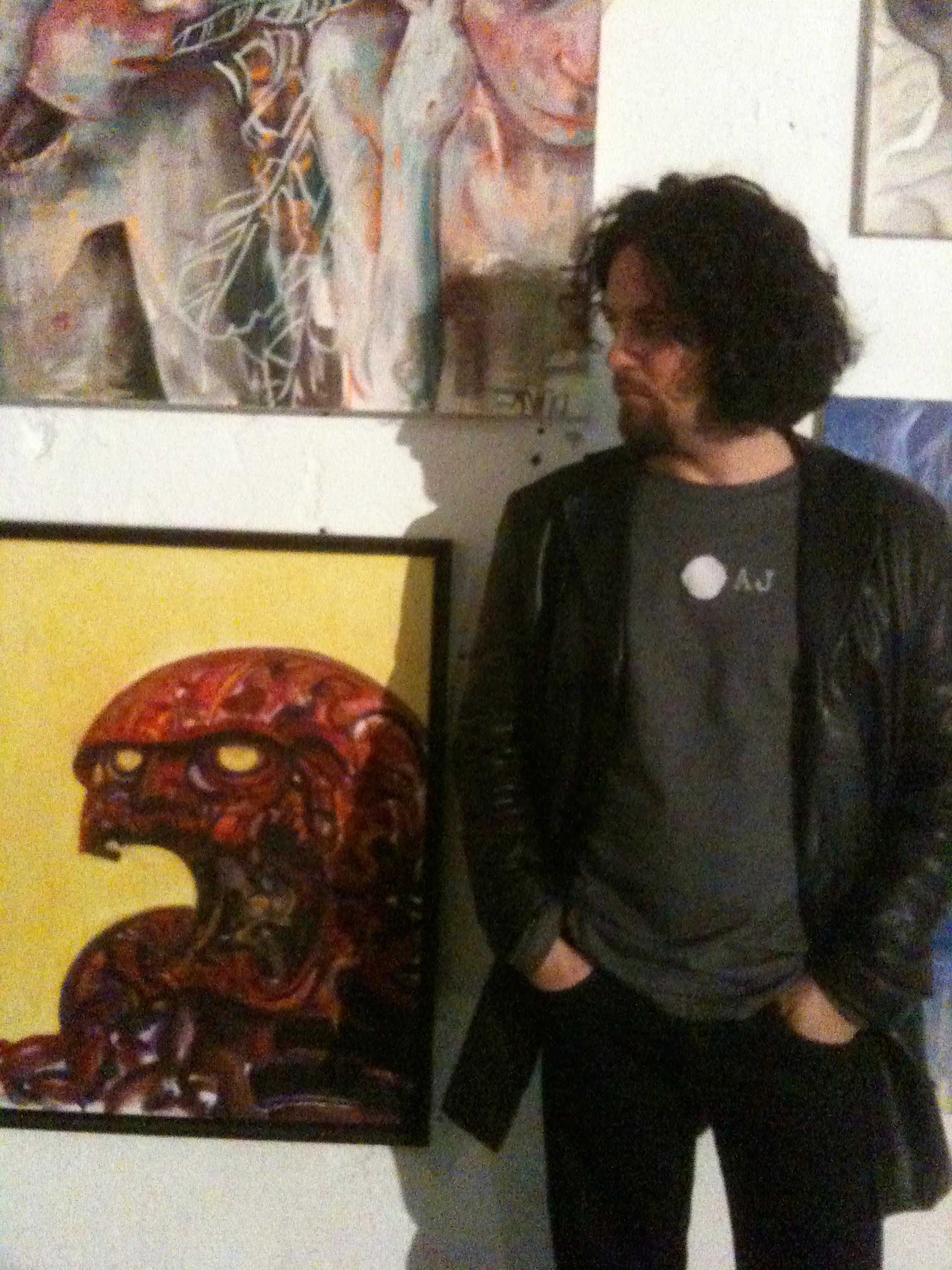 Daniele Afferni at F*****g Kunst collective exhibition - Berlin